SIPI Student, Victor Lopez, One of Three to Receive 1st Annual ESA Scholarship
Annual Program Overseen by Diversity, Equity & Inclusion Committee Awards $10,000 in Education Assistance to Underrepresented Students
Published November 17, 2020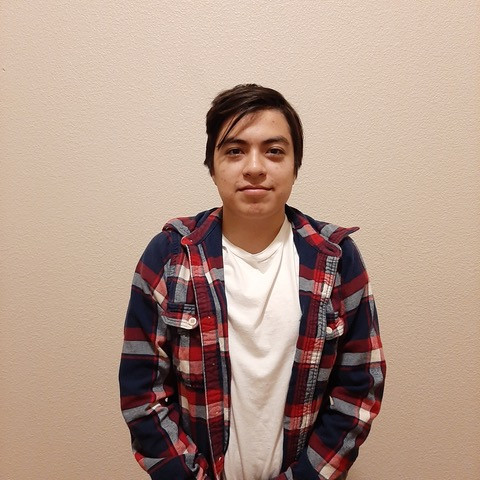 Nov. 16, 2020 – Environmental Science Associates (ESA), a leading environmental consulting and planning firm, is honored to present three students – Jessica Brown, Sierra Red Bow and Victor Lopez – with the first of its annual ESA Scholarship Program grants. The program was established at the end of last year to commemorate the firm's 50th
anniversary. It will provide financial assistance to individuals from underrepresented groups pursuing careers in the many professional fields represented at ESA and is driven by the firm's Diversity, Equity & Inclusion (DEI) Committee, which was formed in 2017.
Every year ESA's employee-owners will have the opportunity to participate in the Scholarship Program selection process by bringing forward organizations to partner with in presenting the grants. The DEI Committee will then make its selections and work with those organizations to identify deserving individuals. In 2020, ESA is sponsoring a scholarship for Brown through the Los Angeles Chapter of Women in Transportation (WTS-LA) and two scholarships through the Native American Fish and Wildlife Society (NAFWS) for Red Bow and Lopez.
"ESA has long-envisioned a scholarship program that would help students access careers in environmental science and planning, and it has truly been a bright spot in 2020 to see it come to fruition," said ESA President and CEO Leslie Moulton-Post. "As a member of our DEI Committee, it has been a privilege to read the stories of the many deserving candidates that were brought forward. I am so inspired by their passion and the work they aspire to do that I know will make our world a better place. We congratulate Jessica, Sierra, and Victor and look forward to our 2021 program."
Lopez attends the Southwestern Indian Polytechnic Institute, where he majors in Environmental Science. Planning to continue his education with a Masters in Architectural Engineering at the University of New Mexico, Lopez expressed that he would like to use his degrees to combat food insecurity issues facing many Native American communities through the development of better agricultural systems, including irrigation systems and sources of healthy protein.
Brown is an undergraduate at the University of Southern California, where she is studying Civil Engineering with an emphasis in Building Science. She is a native of the Washington, DC metropolitan area and notes that she hopes to use her technical experience, problem solving abilities, curiosity and passion for the well-being of people to make an impact on cities all over the country. Brown was presented with her scholarship at WTS-LA's virtual banquet and ceremony on Nov. 12.
Majoring in Indigenous Studies and Environmental Science at the University of Washington, Red Bow aspires to work in tribal resource management and to advance Indigenous
sovereignty. In her application essay she commented that it is important to her to explore the ways environmental science has contributed to actively suppressing Indigenous knowledge and she hopes to break through this by weaving an Indigenous epistemology into her work.
ESA will present Red Bow and Lopez with their scholarships on a video call in early December.
About Environmental Science Associates Environmental Science Associates (ESA) is a prominent environmental services firm, leading the industry in planning and design, environmental science, regulatory compliance, and restoration. ESA works to improve the sustainability and resilience of communities and the natural environment, providing responsive client service and tackling complex environmental challenges. A 100% employee-owned firm, growing thoughtfully and deliberately, ESA invests in its employee-owners across offices in California, the Pacific Northwest, and the Southeastern United States.