SIPI Alumni Receives USDA Scholarship to Continue Her Studies
Megan Begay plans to pursue advanced degree in water resources management
Published March 16, 2021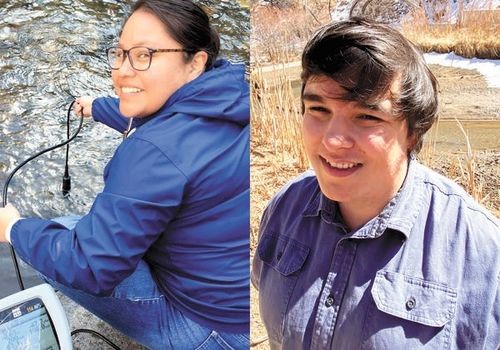 Originally posted on Las Vegas Optic, Margaret McKinney
Two New Mexico Highlands University environmental geology majors each received $12,500 scholarships, thanks to a U.S. Department of Agriculture water resources science grant award to the university.
Megan Begay (SIPI graduate), an environmental geology senior, and Christopher Ulibarri, a triple major junior in environmental geology, history and political science, each received the scholarship.
"From my first meeting with Megan in fall semester 2019, I was struck by her warm smile, eager spirit and keen focus on building her coursework in environmental geology and co-curricular credentials in water science," said Jennifer Lindline, geology professor and the USDA grant lead researcher.
(Full article can be viewed by clicking link above)